Summer Weddings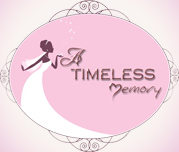 Summer Weddings
by Raquel Elekes from A Timeless Memory
Are you engaged? Starting to plan a Wedding for next year? Spring and summer offer so many possibilities! Want to have your Reception or even your Ceremony outside? This is the time to do it! Here in Laredo there are so many beautiful places to host your indoor Reception and they certainly do book fast! However, why limit yourself to staying inside at this time of year? There are also quite a few outdoor Venues and maybe you should consider checking them out!
When planning an outdoor Wedding, it is not always as simple as it planning an Indoor Wedding and 'taking it outside'! This is South Texas. It is best to keep that in mind, especially if you are inviting out of town guests! Take advantage of the Great Big Open Texas Sky in the Evening! The weather cools down just enough to make you want to be outside! The Palm trees, the tropical flowers and even the sound of the Birds all the ideal setting for what could actually feel like a 'Destination' Wedding! Without leaving home!
There are things to remember. When buying your Gown for an outdoor wedding, make sure you tell the Consultant! The last thing you want is to be overheating while trying to enjoy your day! If you absolutely have to have that Ball Gown…maybe purchase a second dress for your Reception. Consider the weather .Make sure you have a place to go inside if rain becomes an unwanted guest, or think about renting a Tent. Perhaps something with a few fans set up so that people have a place to cool off. Candles are another thing to think about. You are outside.
The sky is the limit! When thinking of centerpieces make sure you check with your outdoor Venue first! Find out what flowers will be in bloom in and around the area you will be setting up in. Expand on those, incorporate your surroundings and you really can't go wrong! Play with table design. By this I mean, don't feel like you HAVE to neither stick with the round, nor do you have to stay with the 'traditional' set up! Remember that you won't have walls so you will want to think about creating and framing your space in some way. Square tables can help, mix them with the round. Take a look and see what happens! Long banquet tables are perfect for an outdoor Reception. Instead of an 'Overlay' linen try a 'runner'. Mix and incorporate textures and design into your linen designs!
Couches and coffee tables, bar tables and stools. Pillows of different shapes and sizes. Oversized planter boxes and Urns with trees. Birdcages with candles and flowers. Lanterns and Hurricane lamps, loaded with greenery and floral design. Fish bowls of all shapes and sizes floating candles and flowers, adorned with crystals and colorful stones. Hanging flower baskets and lanterns. Twinkle lights in the trees. Flood lights in gardens, Statues and working fountains! So many possibilities! Keep it simple or create the magical!
For more information please contact
Raquel Elekes
A Timeless Memory
956.489.9903