Prom Given Rite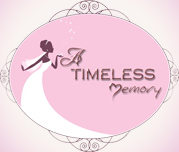 Prom given rite
by Raquel Elekes from A Timeless Memory
Valentine's Day is over and we are now heading into Springtime! An exciting time for Weddings to be sure, but also a time for students and families to prepare for Graduation! With Graduation of course comes Prom. Studying, final exams and thoughts of the future. The beginning of your life as an Adult. Celebrate! Have fun, but try and remember there are still rules when planning your celebration. This is not like the birthday parties of your childhood.
Much like a Wedding this is a day to be with friends and family who have been with you through all of your milestones. Plan carefully and take some time to brainstorm and be creative with your imagination and your ideas. People will remember not only what you wear but the overall look of the entire event. Your budget will resemble that of a Wedding and the Venue you choose may be the same. That, however should be where the similarity should end.
When planning a Wedding the process is individual. It is personal. From the time we are little girls we have ideas in our heads, everything from Cinderella, Gone With The Wind, and real live Princess Weddings to every Romance movie we have ever seen. The ideas may change and vary but the principal is the same. It is one day that belongs to you and the Prince you have always dreamed of. Romance and elegance are the overall themes with that special touch that belongs to you as a couple and no one else.
When planning a Graduation or Prom, the process is lead by committee. You need to please the entire Group of people. There is an overall theme, colours must be chosen and everyone has a vote. If this were to happen when planning a Wedding…there would be anarchy!!Heads would role!
For the Class of 2010 the Graduating classes should be thinking fun. Vibrant jewel tones, simple chair back ties or decorations instead of full covers, colorful center pieces well thought of to carry your theme throughout the room. Stay away from large over sized floral arrangements on the tables, keep your focus on the theme you have thought of and the memories of the class of people you want to remember. Maybe smaller florals and ask your school photography class or yearbook committee to help out with photos.
Have different sizes printed, from large poster size group pictures to smaller single photos placed on the tables. Create your own frames and keep with your theme. Do you have a talented Art Department? Pick up different sized canvas's and ask them to paint what they see  when they think 2010. Is your Home Economics class able to bake and maybe come up interesting cupcake arrangements?
Be creative and think…What makes the Class of 2010 different than the class of 2009? Use that to make a Prom that people will not only enjoy but remember.
For more information please contact
Raquel Elekes
A Timeless Memory
956.489.9903